AHECares: Community Service and Professional News
2021 Spectrum Award of Excellence in Customer Satisfaction



UpCity Top Staffing Agencies in the United States for 2021



2020 Houston Award in the Temporary Staffing Agency Category



MedRelief Staffing is excited to announce they have been selected or the 2020 Houston Award in the Temporary Staffing Agency Category!

The Houston Award program each year identifies companies they believe have achieved exceptional marketing success. These local companies enhance the positive image through service to their customers and community; they help make the Houston area a great place to live, work, and play. Recognition of this award is given to companies that have shown the ability to use their best practices and implemented programs to generate competitive advantages and long-term value.

We are honored to receive this award and look forward to continuing to serve the community!

Best Nursing Recruitment Agency in Texas for 2019



Congratulations to Medrelief Staffing, a division of Advanced Health Education Center, Ltd., for being nominated and awarded, for the third year in a row, the Spectrum Award for Excellence in Customer Service by City Beats News. MEDRelief Staffing was also nominated and awarded the Best Nursing Recruitment Agency in Texas for 2019 by Executive Search and Staffing.

Alzheimer's Association Fort Bend Walk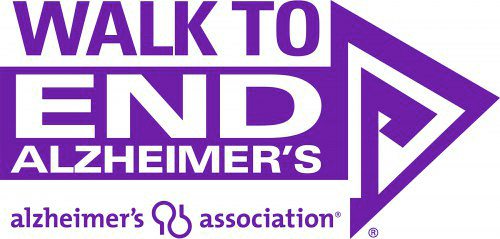 AHEC is participating in the Alzheimer's Association Fort Bend Walk.
Kelli Reddix
Alzheimer's Association Fort Bend Walk Planning Committee
Marketing and Logistics Committee Member

MEDRelief Staffing 2017 Awards

Congratulations to Medrelief Staffing, a division of Advanced Health Education Center, Ltd., for being nominated and awarded, for the second year in a row, the Spectrum Award for Excellence in Customer Service by City Beats News. MEDRelief Staffing was also nominated and awarded the Best Nursing Recruitment Agency in Texas for 2017 by Executive Search and Staffing.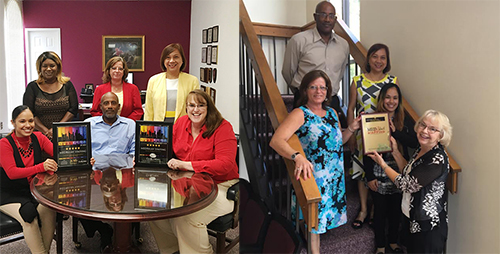 AHEC's 2017 Annual Student Forum - "Celebrating Houston's Future RT's"

April 19, 2017 | Advanced Health Education Center | Houston, TX

Graduating Radiologic Technology students from seven Houston area radiologic technology programs were invited. The event is provided at no charge for the attendee's and is designed to aid local students in their transition from student to career, and to introduce them to AHEC. The AHEC/MedRelief staff presented expert presentations on test taking strategies, resume writing, social media mistakes, and an update on ARRT and Texas Medical Board applications. The morning ended with a fun game of Jeopardy with review questions. We would like to thank the large group of attendees from both Houston Community College and PIMA Medical Institute for their participation.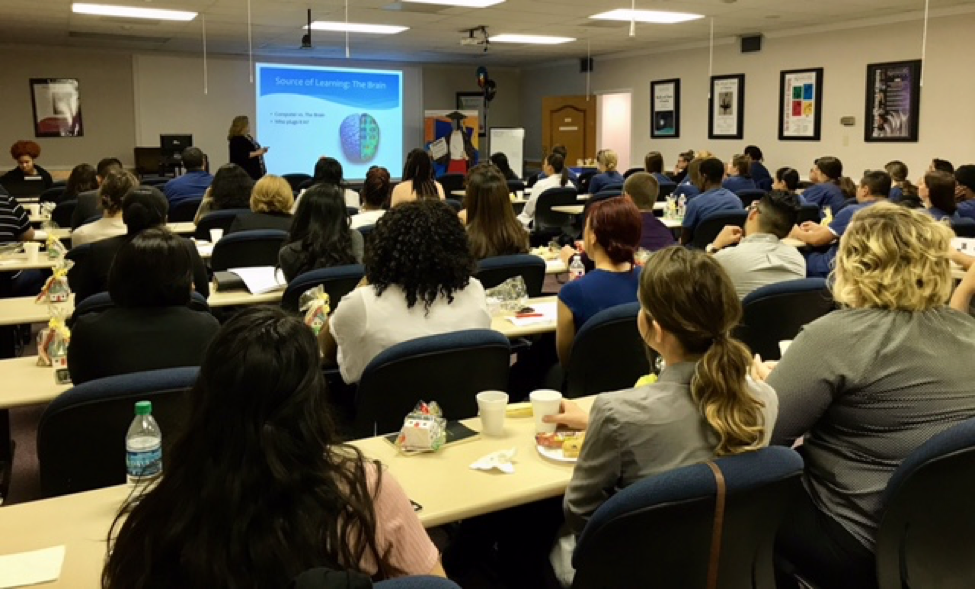 The Annual Texas Society of Radiologic Technologist

April 7-8, 2017 | Dallas, TX

AHEC is the proud sponsor of the student participation ILEAD Presentation Competition and provides cash awards to the competition winners. The competition is open to students enrolled in radiography programs across Texas. The students who participate choose a topic which relates to Radiologic Sciences or Radiation Therapy. They are responsible for the research, development and PowerPoint presentation of their topic at the annual meeting. The presentations are judged on their originality, value and interest to the medical profession and the actual verbal presentation.

This year's ILEAD Competitions winners are:

1st Place Winner:
Aimee Beliveau
Vascular 3D Visualization Software Radiotherapy
Lone Star College Montgomery Campus

2nd Place Winner:
Jennifer Otrezov
Airport Body Scanner Safety Press
Lone Star College Montgomery Campus

3rd Place Winner:
Mark Hudson
ALARA and Radiation
Lone Star College Fair Campus

ASRT Announces the Emerging Researchers Award

November 8, 2016

The Emerging Researchers Award is a donor-funded research grant through the ASRT Foundation. Initial donors who funded the grant are Rebecca Ludwig, PhD,RT(R),(QM), FAEIRS, FASRT, Dean of the College of Health Sciences at St Petersburg College in St Petersburg, FL and Marilyn Sackett, MEd, RT(R), FASRT, President/CEO of Advanced Health Education Center and MEDRelief Staffing in Houston, TX. The first grant award should be made next year.

Dallas/FT Worth Top 25 Technologist Luncheon

November 5, 2016

AHEC/MEDRelief Staffing will be supporting the annual luncheon during National Radiologic Technologist week. The Living Legend Award will be presented to Lois Lehman, RT recently retired from Scottish Rite Hospital, Dallas. Lois has been serving as an AHEC CE Faculty for the past several years. AHEC CEO, Marilyn Sackett, MEd, RT(R), FASRT was the first designated Living Legend in 2008.

AHEC Supports R.T. Flood Victims

September 26,2016

AHEC is supporting victims of the recent floods in Louisiana and Georgia who had severe damage to their homes. Partnering with the Program Director at Delgado College in New Orleans who is supplying the victims' names, AHEC contributed to home recovery efforts.

2016 Pearland Senior Expo Health Fair

July 13, 2016

Golfcrest Country Club - Pearland
Participant: Kelli Kilchrist, Administrator | Compassionate Care by MEDRelief Staffing

AHEC's Career Booster

February 12, 2016
Houston Area Radiography Consortium
Lonestar College-Cypress Campus
Participants: Peggy Hoosier and Mitali Sanghvi

10 Tips for Communicating with a Dementia Patient

February 10, 2016
Evelyn Rubenstein Jewish Community Center of Houston
Presenter: Peggy Hoosier
Hosted by: Compassionate Care by MEDRelief Staffing

AHEC is supporting a baseball organization in Whitehouse, TX

AHEC/MEDRelief Staffing has been a supporter for multiple years for uniforms and this year a fence sign on the playing field. Supporting young people and their sports teams has always been an activity at our place.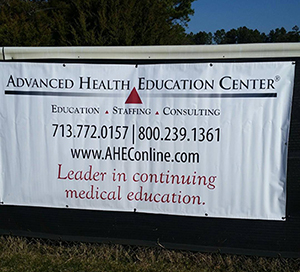 Breakfast with Residents

January 23, 2016
Watercrest Independent Retirement Living
Hosted by: Kelli Kilchrist with Compassionate Care by MEDRelief Staffing

Understanding Dementia– Informational Seminar for Seniors

January 20, 2016
Evelyn Rubenstein Jewish Community Center of Houston
Presenter: Peggy Hoosier
Hosted by: Compassionate Care by MEDRelief Staffing